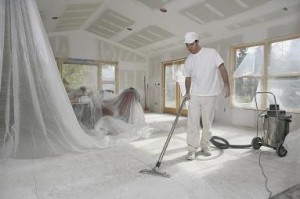 The after-builders cleaning can be a real challenge especially if you are not prepared for this type of molecular cleaning. The dirt and dust scattered everywhere across the room, where the builders have worked, is nearly not as easily removed as it is caused in the first place.
If you are expecting repairs in your property and would like to have it cleaned professionally without your involvement our company is the perfect choice. We are stationed in Harringay and provide cleanings all over it. Our cleaners are trained specialists who will make sure your home is being thoroughly cleansed off the dirt, dust and debris that may be caused by the builders in your home.

Hourly Based Cleaning Services in Harringay
Prices
One Off Cleaning

£

16/h

Domestic Cleaning

£

14/h

Regular Cleaning

£

14/h

Deep Cleaning

£

18/h

After Builders Cleaning

£

18/h
Our company is specially designed to help people like you forget and feel unburden by the labors of cleaning. We are nothing less than professional technicians and cleaning specialists who will remove all unwanted dirt and dust on a reasonable, fair price.
Have your home cleaned to perfection without you moving a finger in order to make it happen! All you got to do is call our numbers or visit our office in Harringay and schedule your After-builders cleaning with us. It's worth it!
Having builders in your home can bring up a lot of unwanted dirt and dust. More and more often, people rely on professional cleaning services to take care of the molecular dirt that is hard to clean and even harder to locate.
Regardless of the repair or building you have got going on in your home we can help you by cleaning the place off even the smallest dirt and dust particles. Because the dirt, dust and debris brought up by builders are usually really small they scatter around the room and get in even the tiniest holes and cracks.
Our cleaning service, located in Harringay, is specially designed to clean after builders and remove all existing dirt and dust both visible and hidden. We are trained, respected specialists in our field and we can account for your home's lack of dirt and dust.
Our employees are punctual and very diligent. They bring along all necessary equipment and cleaning materials so that you can enjoy a splendid-clean home without participating in the actual cleaning process. You can count on us, as we are well-known in Harringay for our successful, high-standard cleanings.
At our cleaning agency in Harringay, London we employe motivated professional cleaners to provide you with first quality after builders cleaning services for your place. Usually the people require this service after they move in to a new house or have renovated their place recently.
The main reason for hiring professional cleaners is that although builders promise to leave your place in the best condition, they do not properly clean all the dust and debris. It is evident that they would leave dust and plastic particles at your place after the renovation of your home. The services we offer include everything starting from dusting and carpet cleaning to changing places of heavy furniture or moving old appliances.
With our experience we have structured out a procedure that will clean your place in the fastest and professional manner. After renovation or construction work that has been done in your home the dust accumulated is very hard to remove. It is almost impossible to clean it with the regular domestic tools. That is why we recommend that you take up professional cleaning help as our cleaners are experts and know the exact approach for cleaning all those dust and debris.
Also while painting it is sure that the plaster or paint would be splashed on the doors and the windows at your house. Most of us would not have any idea of how to clean those spots and fight them out. So here we are to help you clean those spots without damaging the walls or the colour therein.
So do not hesitate to contact us friendly cleaners as they would give you the bet possible solution in the quickest possible time. We are well aware of the fact that you would be too excited to move in to a new house or a well renovated house and would not like the debris to spoil your moods.